2022 Collectors Club Reunion

Registration Closed!
Since its inception in 1981, the Case Collectors Club® has strived to be a premier association for knife collectors and enthusiasts, providing thousands of members with exclusive access to exclusive limited production items, first-look previews of new collections, and a behind-the-scenes glimpse into the world of Case® knives. W.R. Case & Sons Cutlery Company proudly celebrates the Case Collectors Club® with a two-day event hosted at the Zippo/Case Museum & Flagship Store located in Bradford, PA. We look forward to this opportunity to express our appreciation for your commitment to our company and brand.
Please review the enclosed registration materials carefully. There is a great deal of information and numerous events taking place. As more event details are finalized, we will share them on casecollectorsclub.com, and on the Case Knife Forum. We hope to see you in Bradford, PA, on July 15th and 16th for a weekend of fun, excitement, and lots of memories for the whole family!
Schedule of Events
Event Highlights
CCC® Town Hall
Registered CCC Members are invited to participate in our CCC Town Hall discussion. Case executive team and several other key team members will be present to answer audience questions, discuss the future of the club, and exchange ideas on how to grow the CCC for future generations of Case knife enthusiasts.
Collectors Dinner Auction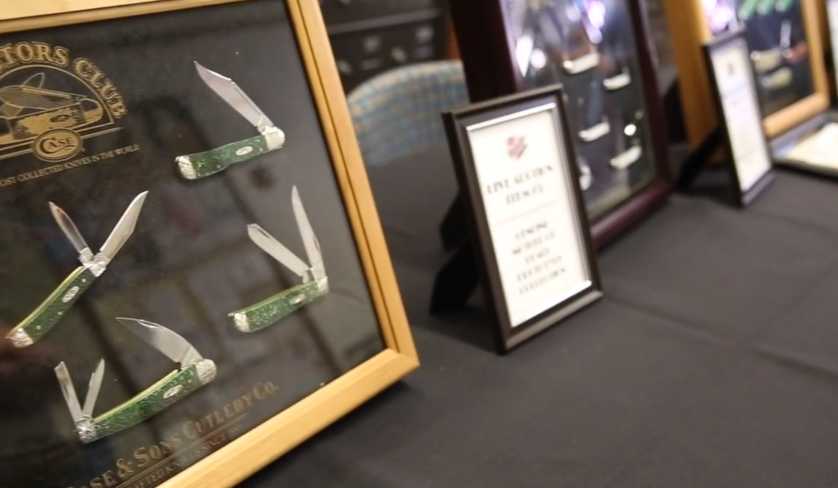 Going once! Going twice! SOLD! Guests are invited to participate in the Collectors Dinner Auction hosted on Friday, July 15th, with proceeds benefiting the Philo & Sarah Blaisdell Foundation. Guests can bid on a variety of items and take home unique one-of-a-kind knives. The auction highest bidder leaves with a real treasure. Dinner will be served prior to the auction. Pre-registered guests must present a ticket to enter the dining area.
Collector Knife Swap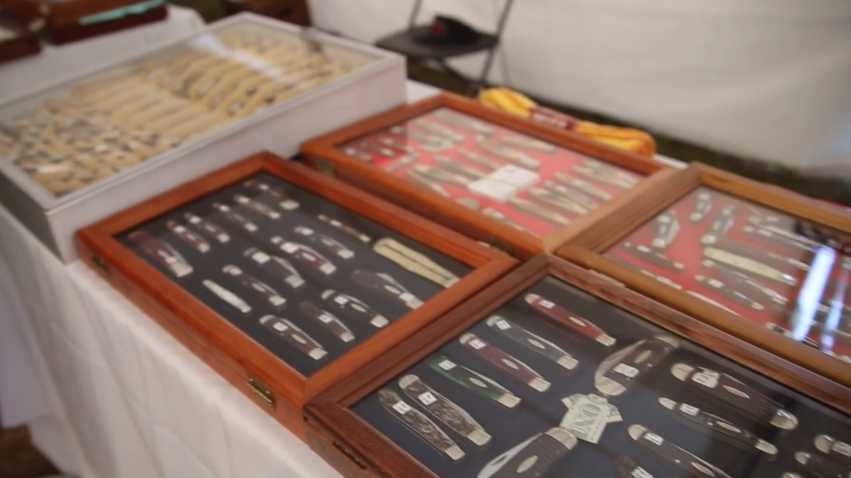 The Collector Knife Swap has always been a favorite part of our events. Beginning at 9:00 am Saturday, July 16th, guests can get a firsthand look at some unique collectables while talking to knowledgeable folks about what to look for when buying a knife. Bring along your prized possessions to see what their value might be, and you might even find a collector interested in your offerings. NEW this year, collectors who wish to participate in the Collector Knife Swap will pre-register for a spot on the event grounds. The first 25 to register will get a spot under the large tent at tables provided by Case.
Additional spots will be available outside of the large tent, allowing collectors to set up their area as they wish and giving each exhibitor more space. Each spot will be able to accommodate a 10x10 pop-up tent (you are responsible for bringing your own tent, tables, chairs, etc.). Space is limited and spots will be reserved on a first-come basis. Collector Knife Swap Exhibitors will be permitted to begin setting up their spots at 7:00 am on Saturday, (vehicles will not be permitted to drive into the Collector Knife Swap area). The event grounds will be open to the public beginning at 9:00 am. We ask for compliance in featuring only Case® knives and accessories, as well as Zippo® lighters and collectables.
Event Commemoratives
The following collectables will be on sale to registered CCC members starting 1pm on Friday, July 15th until 10 am Saturday, July 16th. After that any remaining inventory will be released for sale to the public event attendees. All sales will be conducted on a first come, first served basis, and limited to one (1) per CCC Member present at time of purchase and no discounts will be applied to these orders.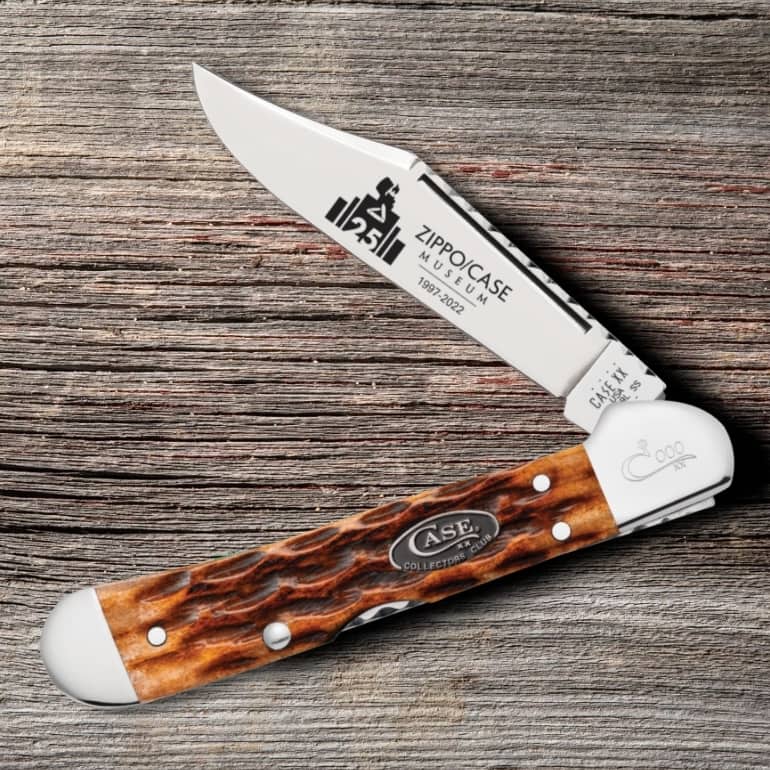 Zippo/Case Museum Anniversary Collectable
$100
Heritage Jigged Brown Bone Mini CopperLock (61749L SS) • Embellished Tru-Sharp™ surgical steel Clip Blade • Case Collectors Club® Oval Shield • Case "Long Tail C" Serialization • Certificate of Authenticity • Velvet Keepsake Box • Limited to 125 pieces
Owners Collectables
We have something special for Case Collectors Club Members joining us Friday for our MEMBERS-ONLY DAY, kicking off our 2022 Case Country Tour & Collectors Club Reunion event!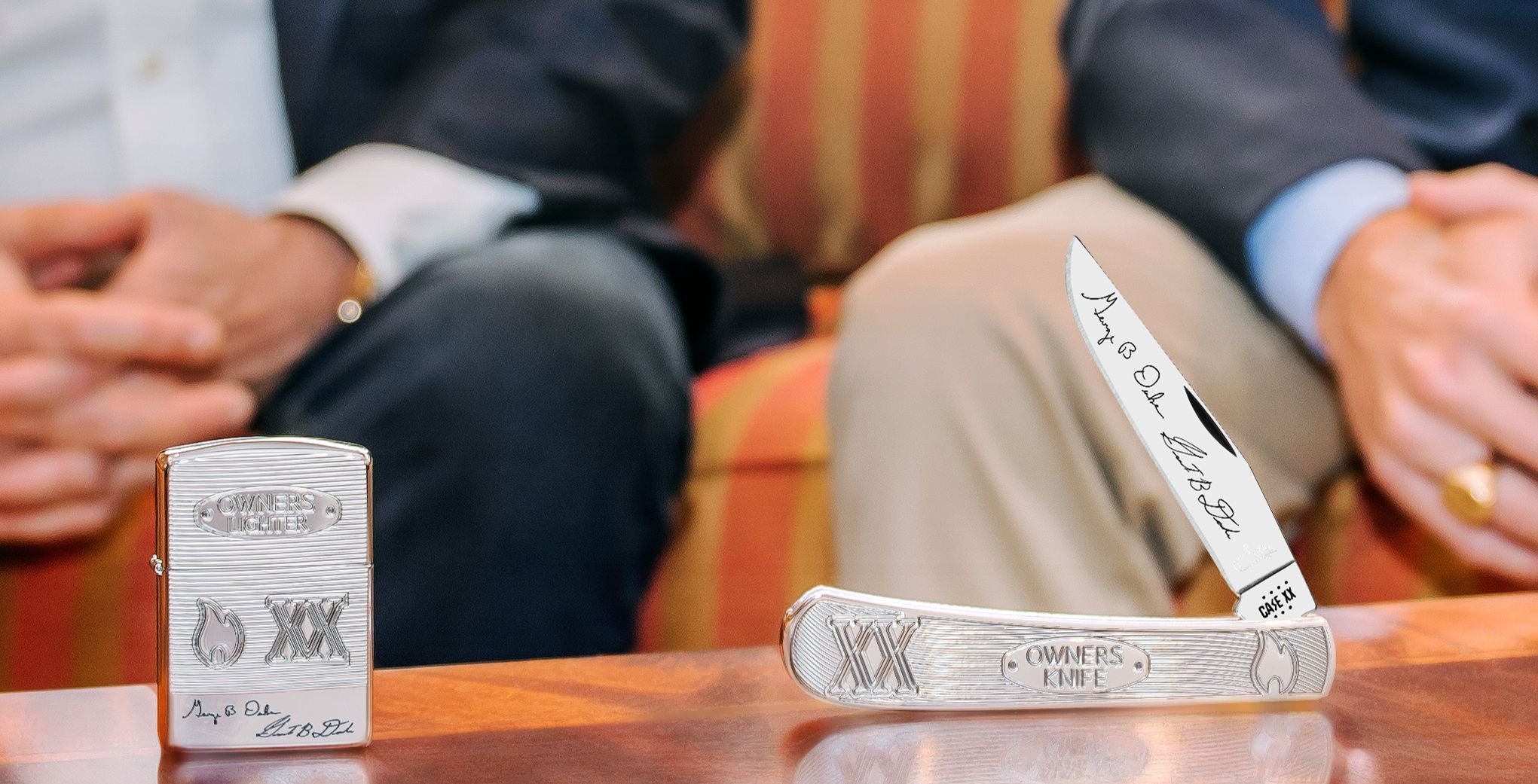 Limited to only 100 pcs. ea., we debut the Zippo & W.R. Case & Sons Cutlery Co. Owners Lighter and Owners Knife collectibles, featuring embellished signatures by George B. Duke and Grant B. Duke:
Owners Zippo® Armor® Lighter | SKU: 51979 | $100
Owners High Polish Finished Case® Canvas® Knife | SKU: 51983 | $168
40 bundles will be available, with each piece having matching serial numbers.
These very limited event collectibles will be available for CASE COLLECTOR CLUB MEMBERS ONLY to purchase exclusively in-store, at the Zippo/Case Museum beginning at 1 PM on Friday, July 15th - Saturday, July 16th at 10 AM - while supplies last. All sales will be conducted on a first come, first served basis, with a limit to one (1) per attending CCC member (with valid club ID). No discounts will be applied to these orders.
General Event Sales
The following knife will be on sale to the general public starting 9am on Saturday, July 16th. All sales will be conducted on a first come, first served basis, and limited to one (1) per customer at time of purchase and no discounts will be applied to these orders.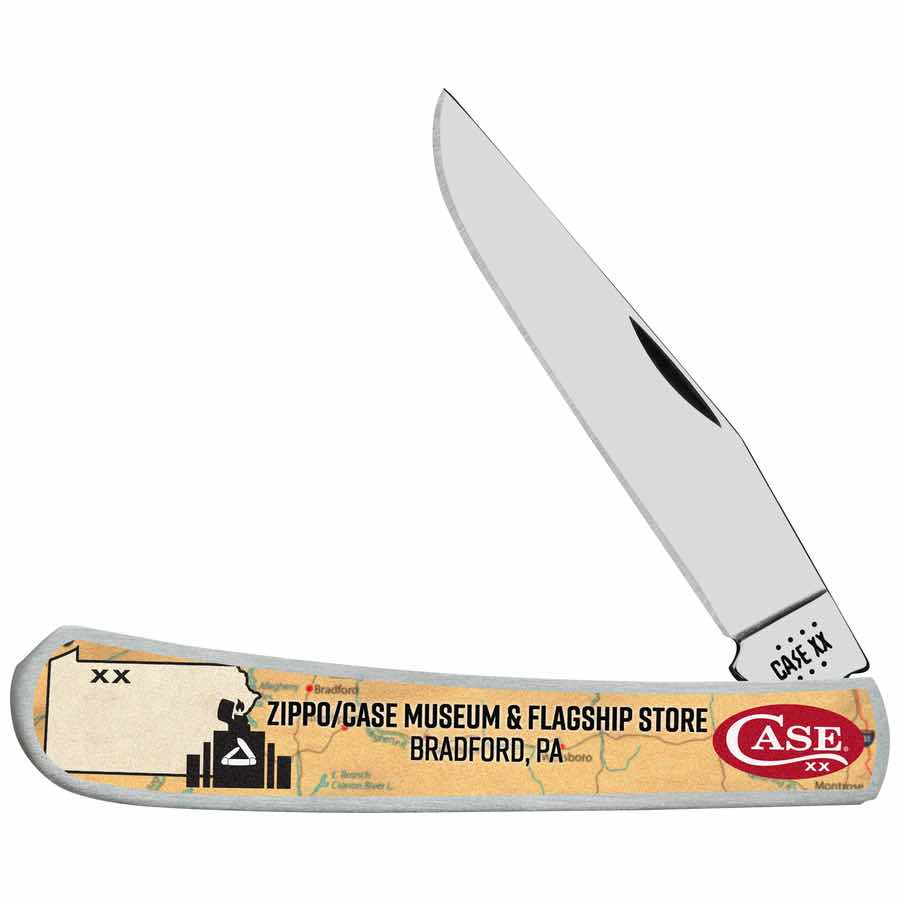 Zippo/Case Museum & Flagship Store Case Canvas® Knife
$82.95
Brushed Chrome, Color Image Canvas Knife (M154 SS) • Tru-Sharp™ surgical steel Clip Blade • Red Canvas Box • Limited to 80 pieces
Stay Sharp Tour Reveal
On Friday, July 15th, the Zippo/Case Museum & Flagship Store will be Revealing the new Stay Sharp Tour Jeep and Trailer, which will be on display all weekend for all to enjoy. It includes fun activation events and free knife sharpening!
Case® Knife Sharpening and Polishing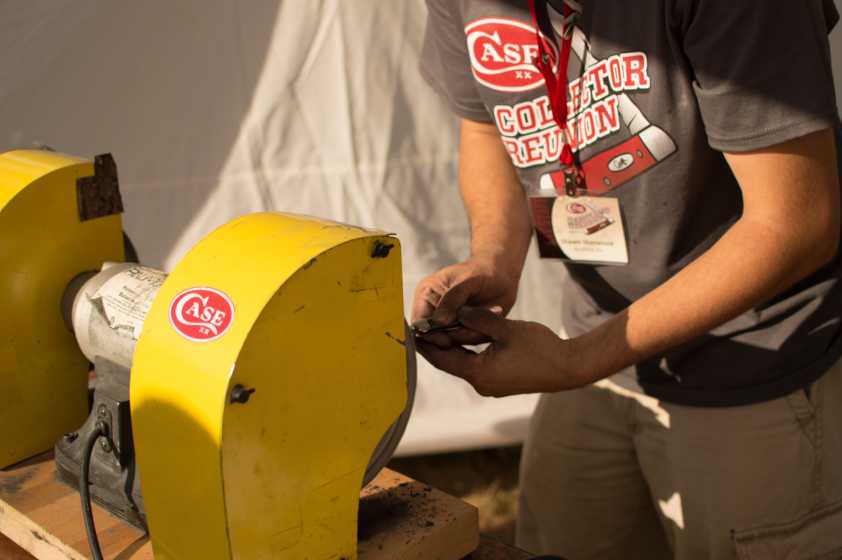 If you have a Case® knife that needs sharpened or polished, Case Artisans will skillfully transform your knife into one that looks and performs as though it was just taken out of the box. Stop by and say hello to these amazing folks, who are thrilled to be celebrating the Case Collectors Club with dedicated Club members like you.
CCC® Members Only Case Factory Tours [CANCELED]
Unfortunately, we're unable to offer tours during the CCC Reunion weekend.  We are in the process of updating and upgrading our facilities on Owens Way which will include the installation of several large pieces of new equipment to the factory and moving entire departments.  It's both unsafe and impractical to offer tours with this activity taking place.  We're exploring ways to offer our CCC members a sneak peek of some of these changes virtually in the weeks after the renovation.  We're also eager to resume live tours for CCC members later in the year.  Thanks for your patience and understanding as we make these factory improvements and invest in the future of the Case brand.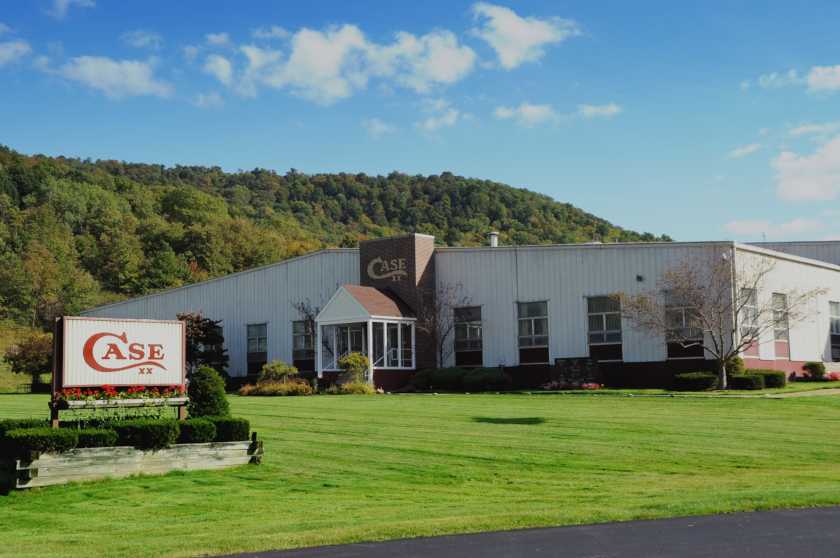 And More...
There will be plenty of things to keep you busy at the 2022 CCC Reunion Event. Mingle with other Collectors to kick off the 2022 season. Enjoy some friendly competition at Axe Throwing or Cornhole, and extended hours at the Case Flagship store, only open to CCC members. Watch local chainsaw Carvers practice their craft, indulge in eats from local food trucks, and many chances to win giveaways.
Registration Closed!