History
1972
How It All Started...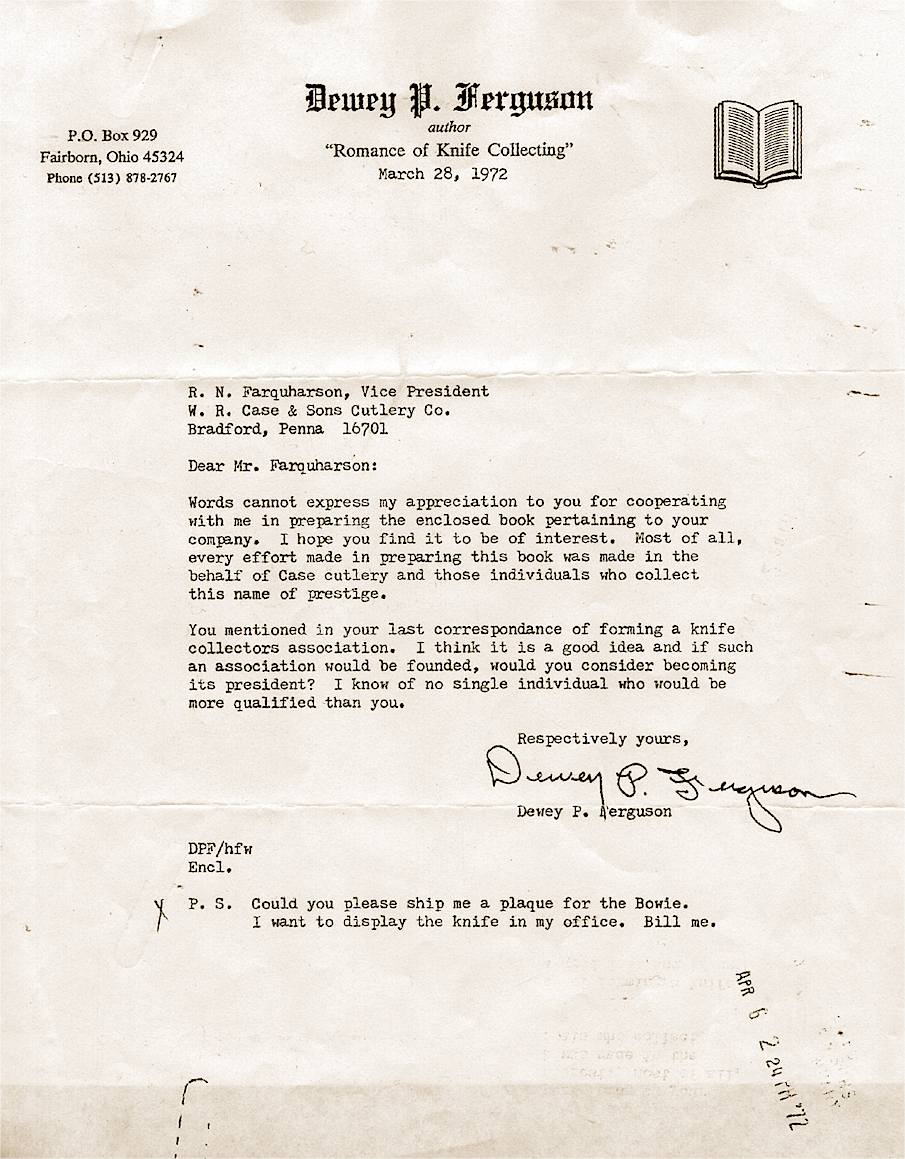 Dewey Ferguson, an avid Case® knife collector, wrote to Case President Bob Farquharson about forming a knife collectors association for W.R. Case & Sons Cutlery Company.
1981
Case Collectors Club® Established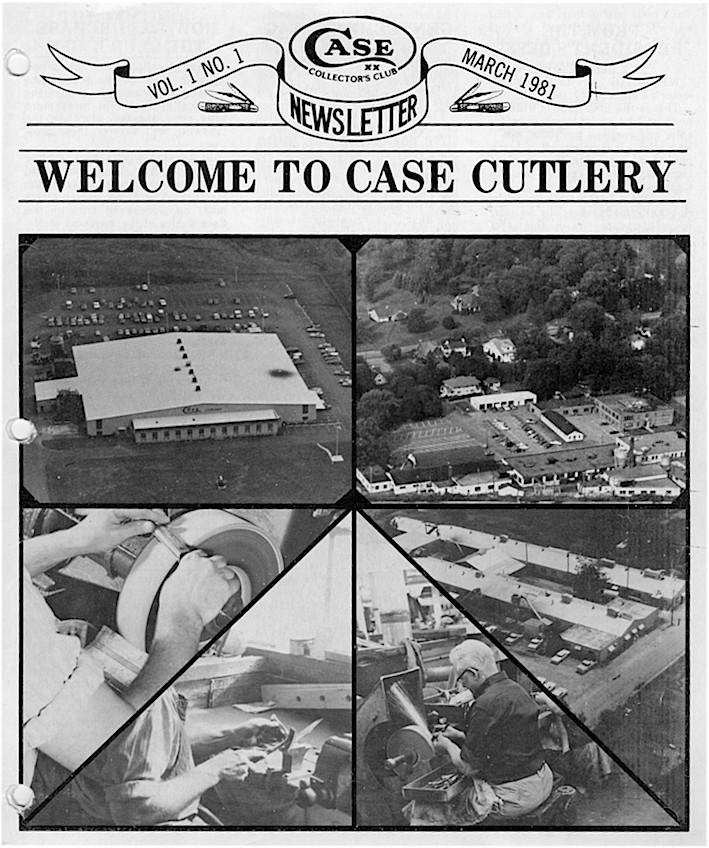 Yearly membership dues were $10. The first edition of the quarterly newsletter was introduced in March. It had eight pages and was printed in black ink. By the end of the year, the newsletter had expanded to twelve pages.
First CCC® Club Knife Offered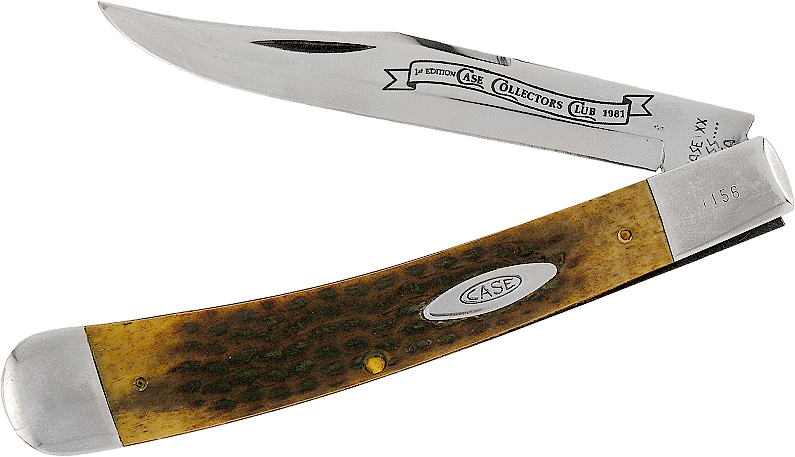 The first CCC® knife offering was introduced on June 1st. The pattern, not made since the 1940s, was an Appaloosa Bone Large Trapper. The knife carried an embellished Clip blade complete with artwork noting this was the first edition. Each Club member was sent a redemption card and it was sold for a suggested retail of $40 through Case Authorized Dealers. Before shipment, it was announced that during production, a darker bone handle cover had a better appearance than the advertised Appaloosa Bone. Since this color was too dark to be called Appaloosa, the pattern number changed from A6151 SSP to 6151 SSP. In all, 5,543 of the knives were produced.
1982
Club Knives Start Shipping From Case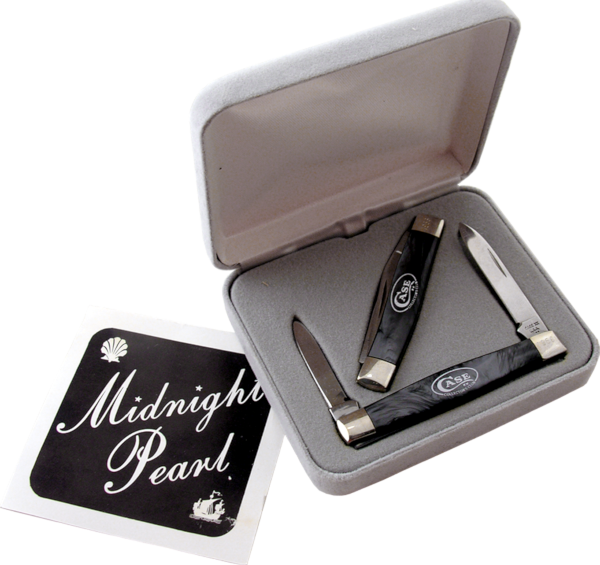 The first CCC Limited Edition Set was introduced and shipped directly from Case. The knife set featured a Midnight Pearl Small Pen (92033 B) and Pen (92042B) and sold for $37.95. The total quantity produced was 4,500.
CCC Offers Accessories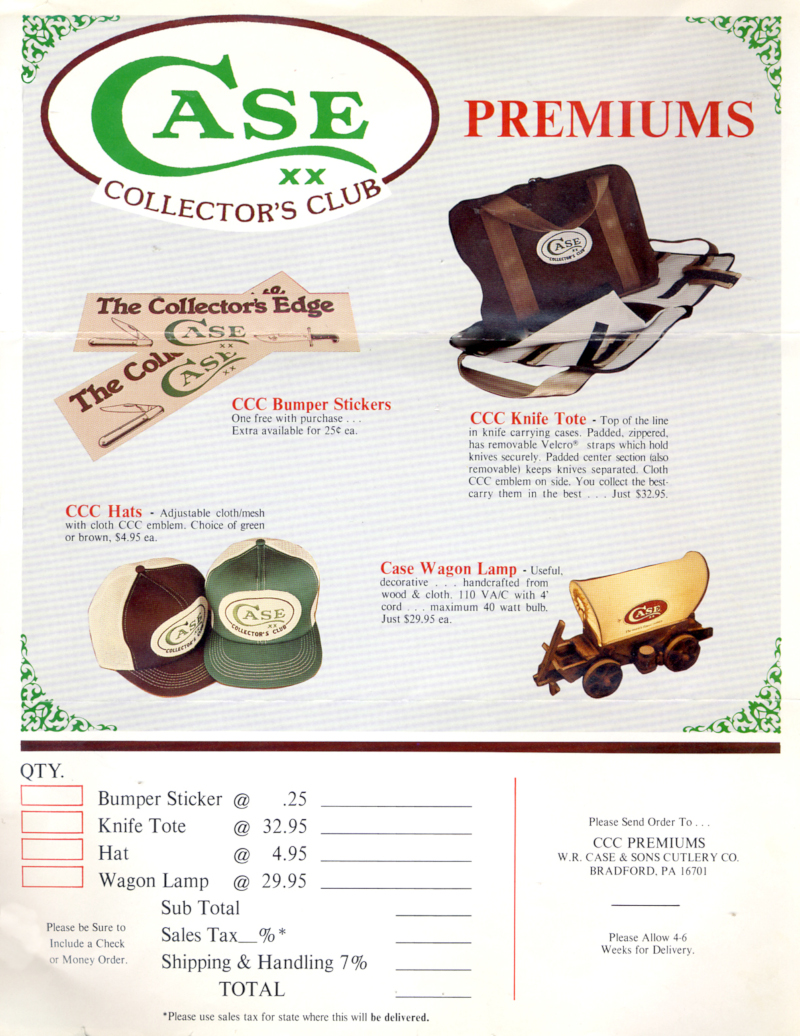 Case Collectors Club® Premiums (accessories) were available for purchase. Items included in the promotion were a CCC bumper sticker for $0.25, CCC hats (two versions) for $4.95, a CCC knife tote for $32.95, and a Case wagon lamp for $29.95.
1984
Club Newsletter Grows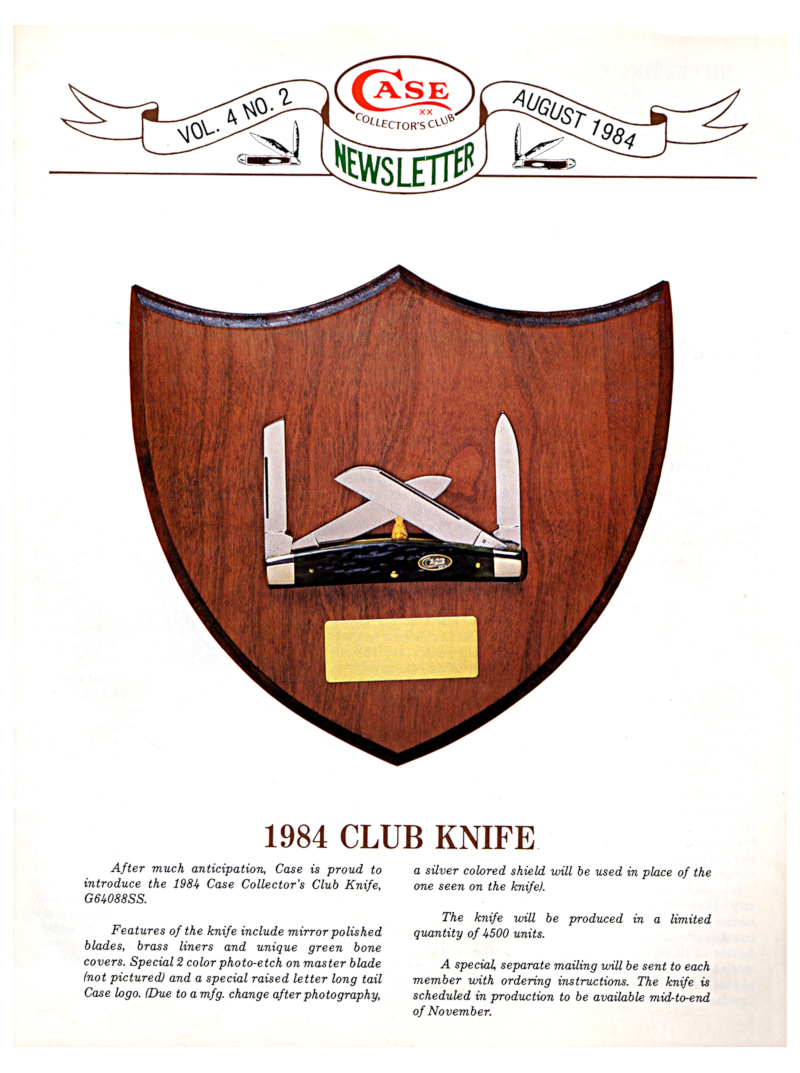 The Club newsletter grew to a 16-page, four-color publication distributed three times throughout the year.
1986
Case Starts Factory Tours
An added benefit of being a CCC member was an open invitation to visit Case for a factory tour.
A New CCC Logo Appears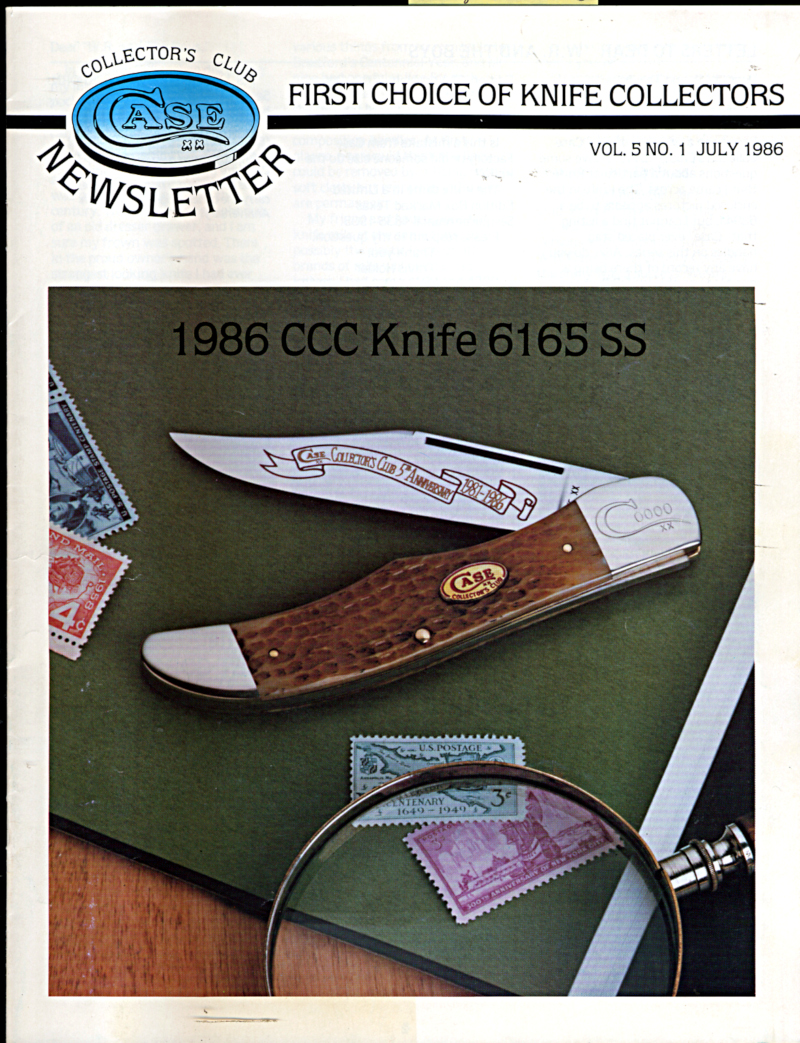 A new CCC logo appeared as the masthead on the Club newsletter.
1987
Club Membership Reaches 4,000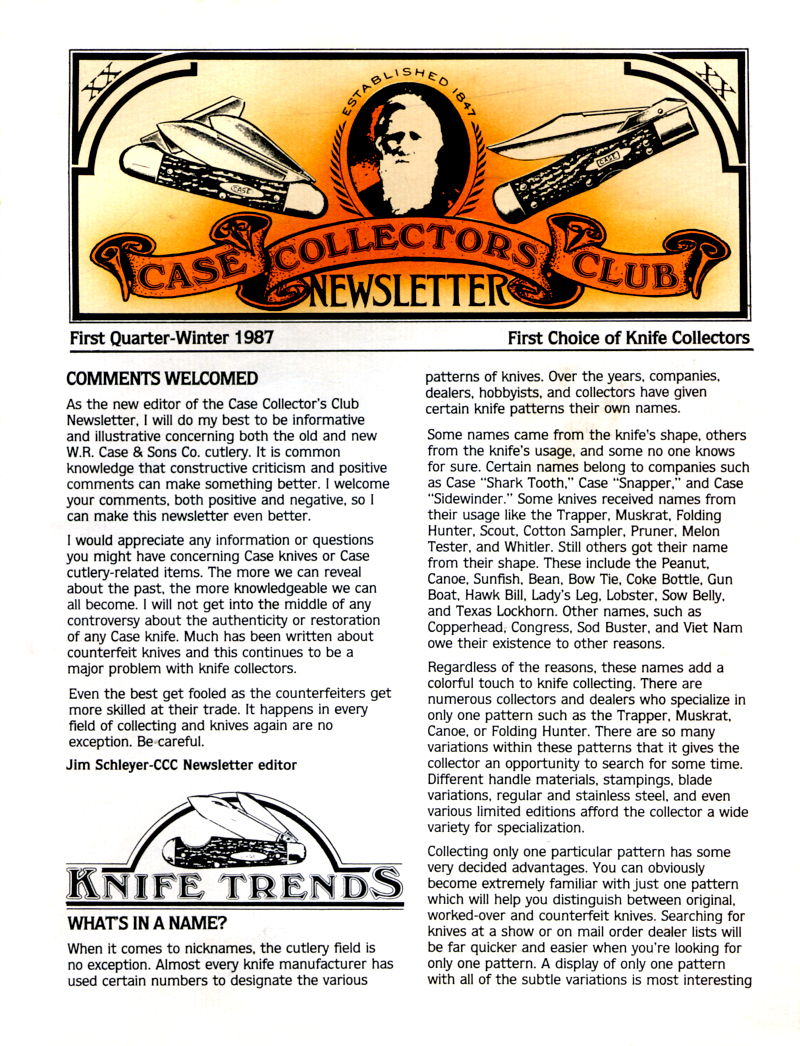 The Club newsletter was a 16-page, black ink on tan pages publication distributed three times throughout the year. The newsletter format changed to historical knife reporting with photography. A new two-color CCC newsletter logo was introduced.
1989
Life Membership Introduced
By the years end, 461 individuals chose to be members of the Club for life. The fee for Life membership was $50.
1990
Club Welcomes Junior Members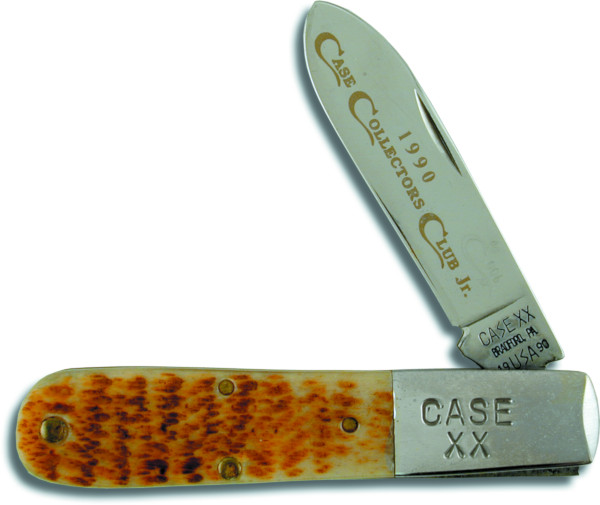 Any youth under the age of 16 could join the CCC for no fee as a Junior Club member when sponsored by a parent or guardian. Membership included a membership card plus the opportunity to purchase the first Exclusive Junior Member Club Knife, a Rogers Jigged Honey Brown Bone Barlow (ROG61009 SS), which sold for $19.95. Junior members did not receive the quarterly newsletter.
1995
First Zippo/Case Swap Meet
The first Zippo/Case Swap Meet was held at the Zippo Family Store and Museum in Bradford, PA on July 21st and 22nd. Over 4,000 people (including many CCC members) attended this event.
1998
Club Hits 10,000 Members
2000
New Case Collectors Club® Logo Debut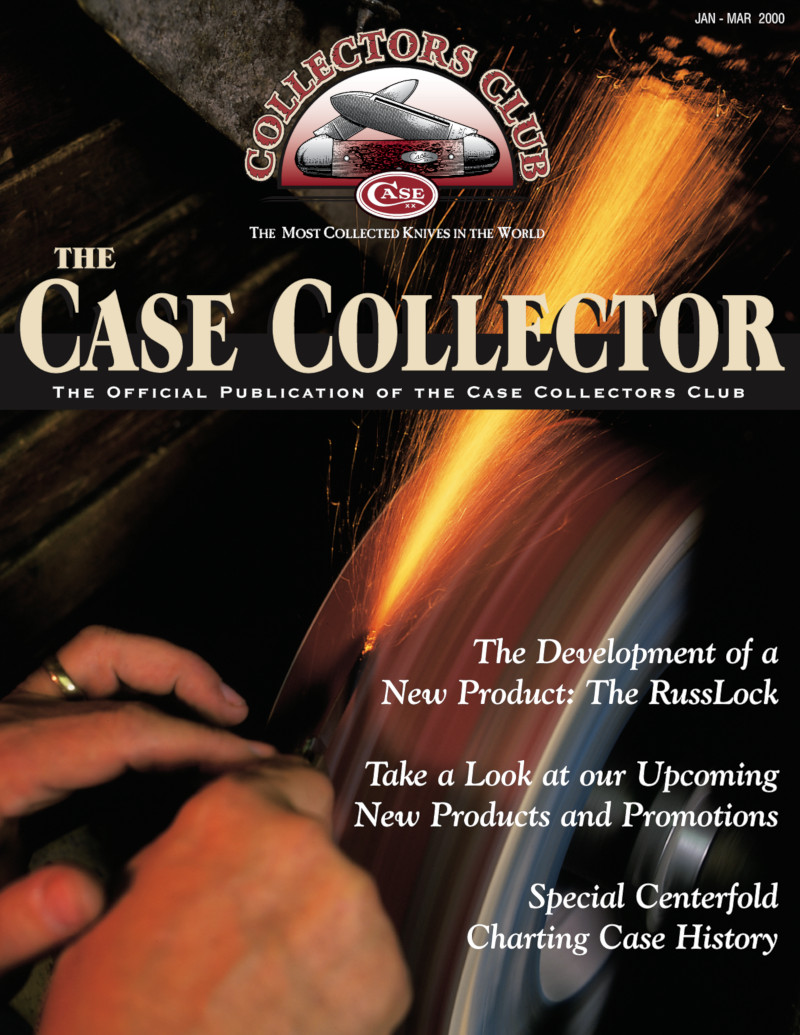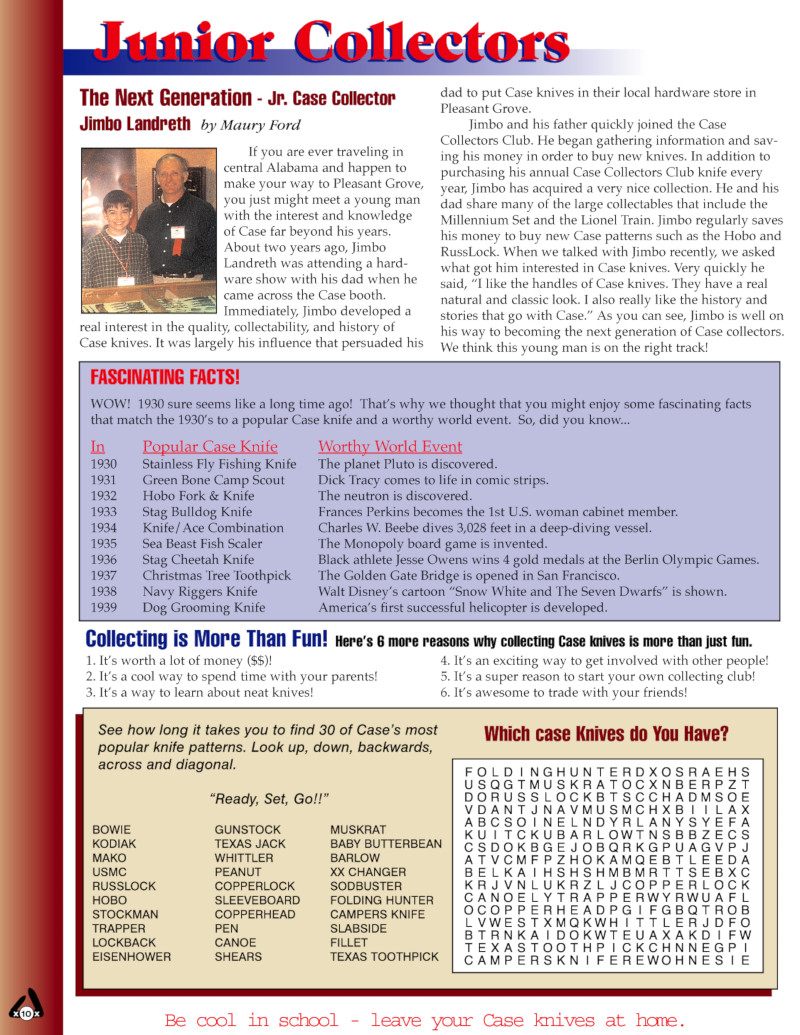 The Club magazine was officially named, The Case Collector and a section of the publication was devoted to Junior collectors.
2001
CCC Celebrates 20 Years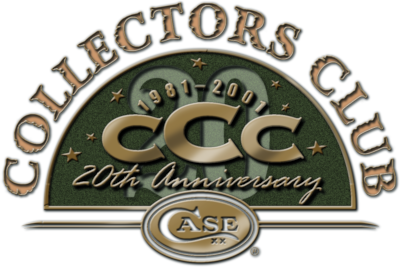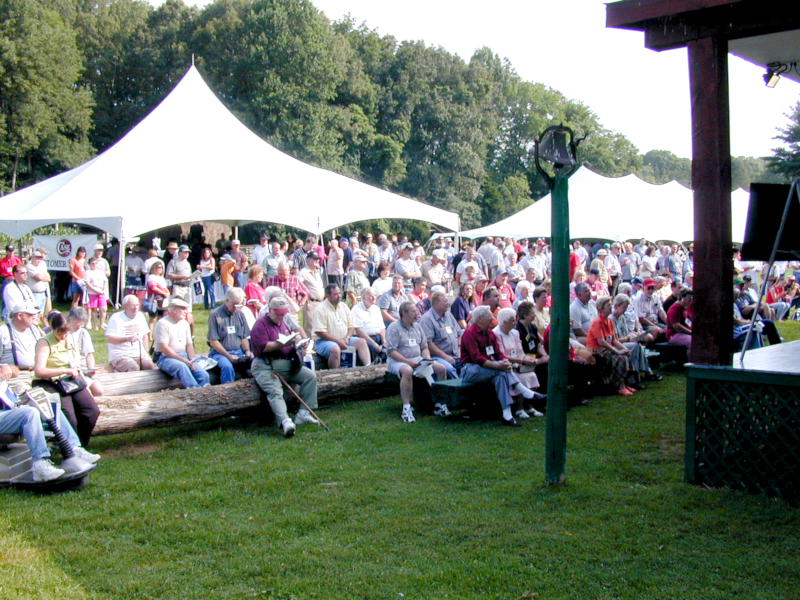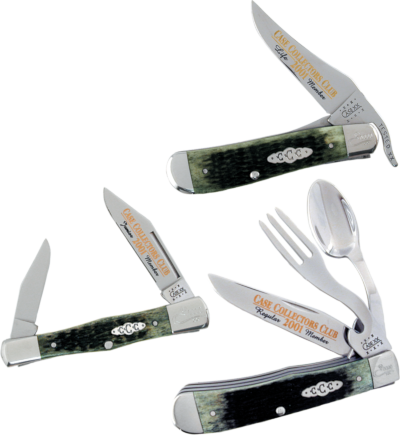 Over 2,000 Club members traveled to Norris, TN to celebrate the Club's 20thAnniversary. Special events throughout the day included the Charter member Ceremony and the Case Wall of Fame Induction Ceremony. Life members were offered the opportunity to purchase the set of all three Annual Club Knives.
2002
CCC Appreciation Dinner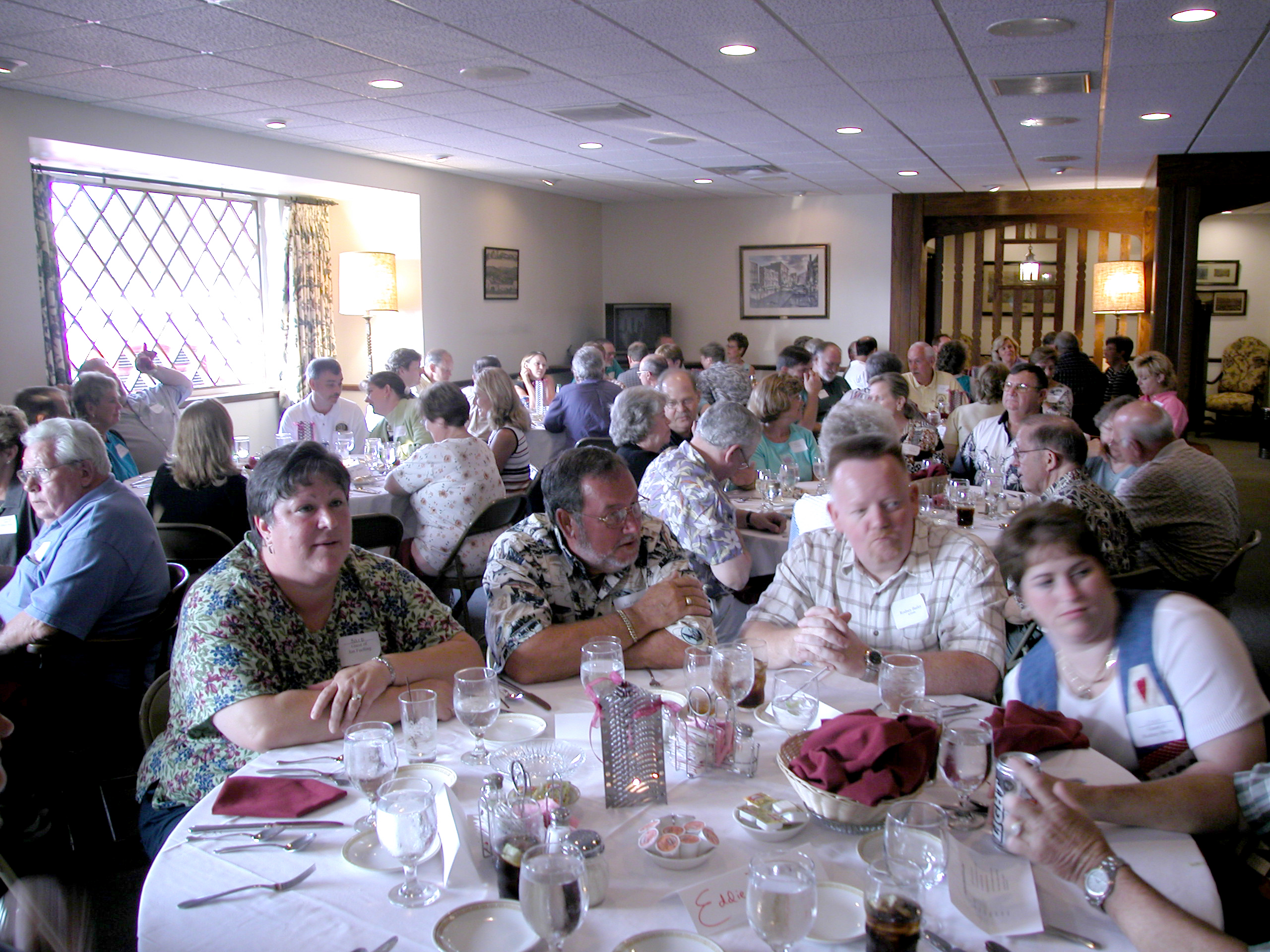 The 2002 Zippo/Case International Swap Meet was held July 18th– 20thin Bradford, PA. On the Wednesday night prior to the event, Case hosted a CCC Appreciation Dinner. Over 50 Club members attended this exclusive gathering held at The Bradford Club.
2004
CCC Holds Appreciation Picnic
The 2004 Zippo/Case International Swap Meet was held July 15th– 17thin Bradford, PA. Over 300 Club members and guests attended a CCC Appreciation Picnic on July 14that the University of Pittsburgh at Bradford.
2005
CCC Holds Celebration in Norris, TN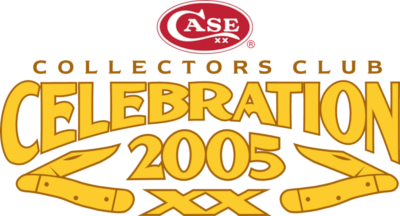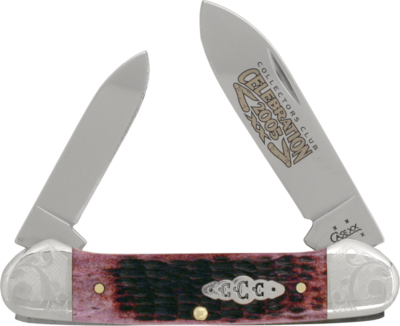 Nearly 1,000 knife collectors from 25 different states attended the 2005 CCC Celebration in Norris, TN. Many events were held throughout the day, including a Case Junior Academy and a Grand Collector's Live Auction. The Exclusive CCC Celebration Knife was a Rogers Jigged Cabernet Bone Canoe (62131 SS). This collectable was limited to 200 knives.
2006
Happy 25th Anniversary!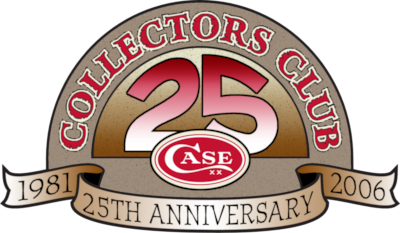 Trying to replicate the first Club knife offering, Case offered a Pocket Worn® Peach Seed Jigged Dark Molasses Bone Large Trapper (6151 SS) as one of the exclusive CCC promotions. This collectable was limited to 1,000 knives.
Case celebrated the 25thAnniversary of the Case Collector Club by hosting a Forum member Luncheon during the Zippo/Case International Swap Meet help in Bradford, PA. As a special treat, Club members were invited to participate in a Case Historical Tour through Little Valley, NY and the Bradford area.
Online Case Knife Forum Community Forms
Case introduces the exclusive Case Knife Forum allowing Case Collectors Club® members the opportunity to chat with other collectors around the world.
2007
Case introduces the Forum Member Knife
The first Exclusive Forum Member Knife, designed by members of the Forum, was introduced. This Barnboard Jigged Dark Red Bone Seahorse Whittler (6355WH SS) was limited to 135 knives.
2010
CCC Reunion Memories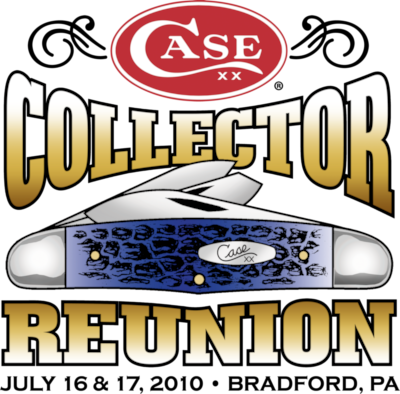 Over 2,500 knife collectors traveled to the Case Factory Grounds in Bradford, PA for the first official Case Collector Reunion. Special events throughout the weekend included the Grand Collectors Dinner Auction, a 300 Club Breakfast, and the Case Ambassador Induction Ceremony. The Exclusive Case Collector Reunion Commemorative was a Rogers Jigged Ocean Blue Bone Humpback Whittler (63046WH SS). This collectable was limited to 200 knives.
2014
Club Members Celebrate W.R. Case's 125th Anniversary
Collectors traveled to Norris, TN in celebration of Case's 125thAnniversary. A Smooth Olive Green Bone Tear Drop (TB62028 SS) was offered exclusively to Club members. This collectable, limited to 500, completed the family of knives carrying anniversary artwork on the handle and the 125thAnniversary Tang Stamp.
2016
35 years strong!
The number of Life members grows to 11,000 and Case Knife Forum participants reach over 2,200.
Knife collectors from all over the world traveled to Bradford, PA for the Case Collector Reunion. Special events throughout the weekend included Case Factory Tours, the Case Junior Academy, Pin Trading, Case on Canvas Painting, and the Grand Collectors Dinner Auction.